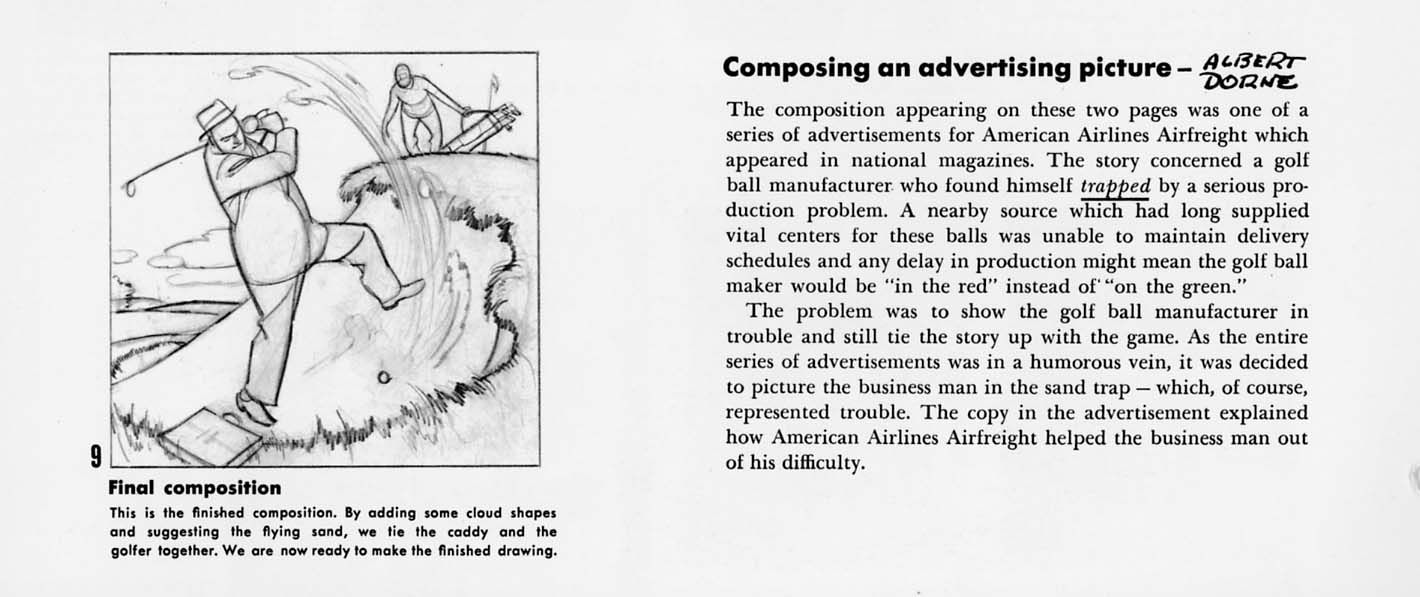 Some more of the same: Albert trying out different compositions, telling you why he rejects each one before settling for final arrangement.
Cholki asked about Albert Dorne in the comments right away - amazingly, I already had this in mind to post! Hope you like it, Cholki.
I once knew a guy who had worked with the great artist Moebius. I always quizzed him about what he had learned from Moebius. The only thing he ever told me was this: Moebius said that the only rule of composition was that you shouldn't have any lines connecting to the corners of the frame. Albert Dorne talks about that here too.
I don't want to disagree with a great artist but there are a few rules to composition that I have found really helpful in making my work much better. Let me talk about that more later.
I will probably always post pictures to look at and then ramble a bit about it as well. I will always try to make it so you can get what I'm talking about without reading too much!
These pics were all on one sheet in the "Famous Artists Course". It's too big for my scanner, but I could merge it in Photoshop and make it one sheet if you want. But I figured if you have a slow connection maybe downloading it in two peices is easier for you. Any advice about image size or anything else is welcomed.